Welcome to Trinity Church Bristol! We warmly invite you to a series of three online events designed to serve you during this difficult time. Each event will be hosted on Zoom at 7.30pm and will last approximately one hour. They will include a short practical session exploring a particular issue or topic, as well as a brief talk about Jesus. You can find information about each of the sessions below, including how to join.
Thursday 4 March: Anxiety
Lockdown has seen an increase in mental health worries for many. Join us as we discuss some coping strategies, how we might support loved ones who are suffering, and hope in Jesus.
Thursday 11 March: Money
Managing your money: The Maker's Instructions
Do you ever feel like your money manages you, rather than the other way round?
Come to this practical session based on wisdom from the bible, including budgeting tips, making money go further and financial principles for life.
Thursday 18 March: Food!
Tired of eating the same thing during lockdown? Freshen things up by learning to cook a simple Indonesian noodle dish. Join us for our cooking demo followed by a short talk about Jesus, the bread of life.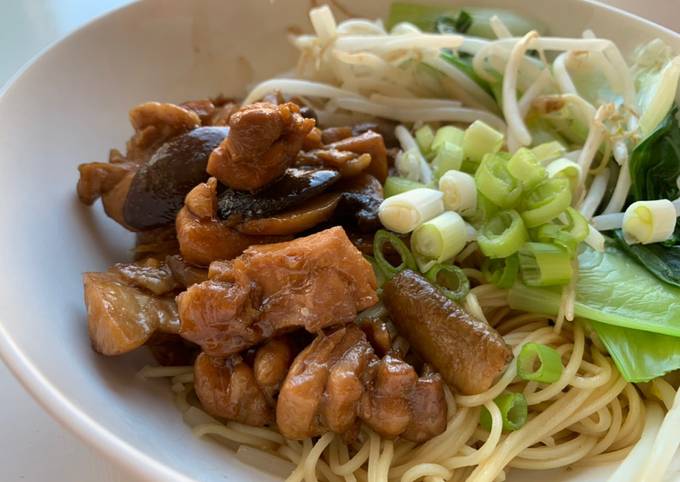 Ingredients
500 gr chicken thigh with or without skin, cut bite size approx. 2×2 cm
Marinate chicken with
1 teaspoon oyster sauce
1 teaspoon shaoxing wine (optional)
1 teaspoon soy sauce
A pinch of white pepper
200 gr white button mushroom, slice thinly
4 pcs of garlic, mince finely
2 cm Ginger, cut matchstick
1/2 tablespoon soy sauce
1-2 tablespoon sweet soy sauce
1 teaspoon oyster sauce
200 ml chicken stock or water
1 tablespoon of vegetable oil for stir frying
2 nests of dried noodle
600 ml of water to boil the noodle
1 bunch of bean sprout, wash and drain
1 pcs of Bok Choy, cut bite size
1 pcs of spring onion, cut
Sesame oil